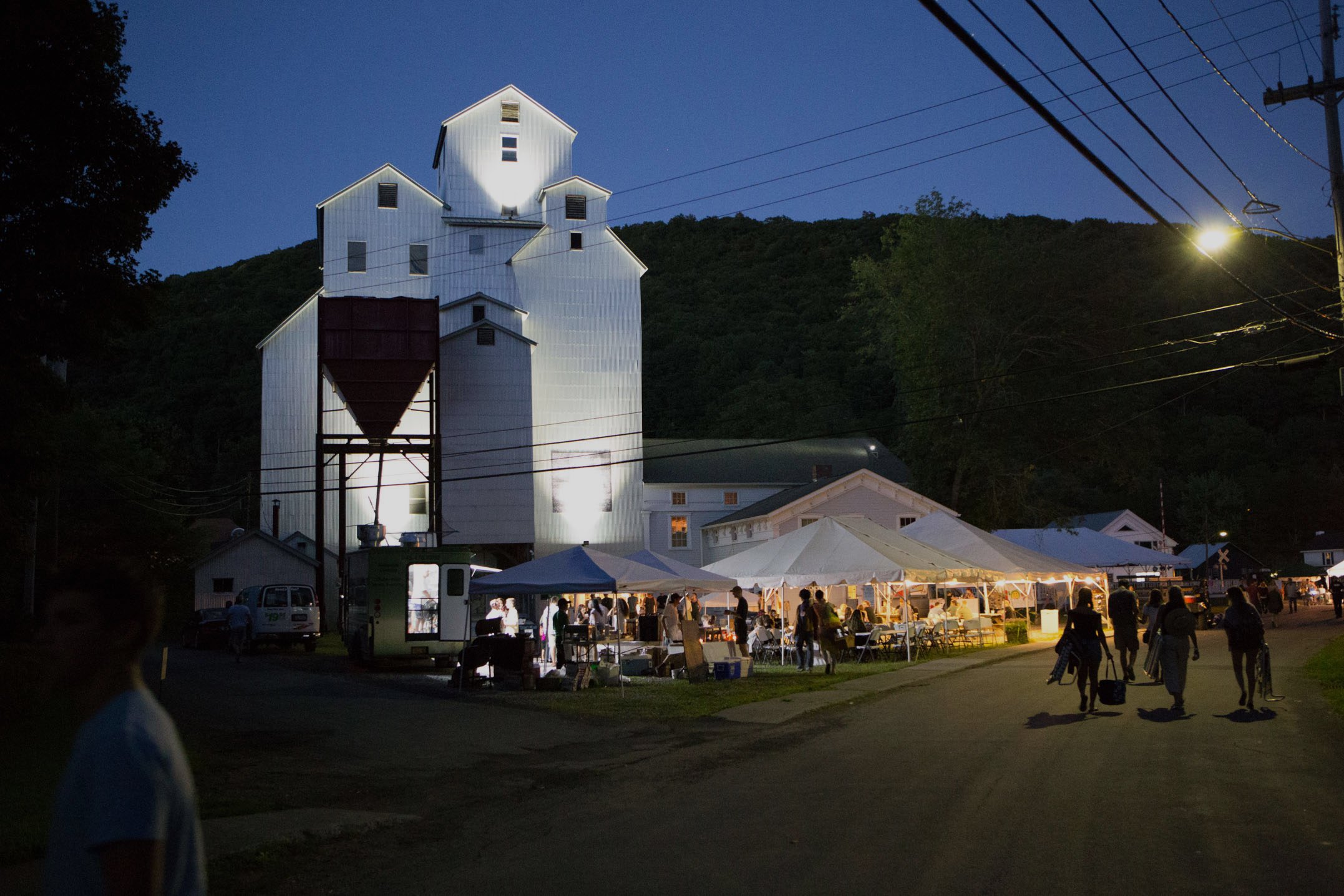 In the 1800s, the Gridley Iron Works and Borden Condensed Milk Factory came to Wassaic. The Luther Barn (1875) and the Lantern Inn (1890) followed, and in the 1940s Maxon Mills completed the Wassaic skyline. Along the way came Calsi's General Store, Gridley Chapel, the firehouse, the post office, the Wassaic House Hotel, and a smattering of homes.
It's all still here. But in the 1970s, the Hudson Valley rail line closed down and Route 22 was rerouted away from town. The boom was over, and the mill, the hotel, and Luther Barn were left abandoned. Shops on Main Street shut down, and the town shrunk to just 1,500 people.
In 2005, with the mill about to be torn down, developers Tony Zunino and Richard Berry stepped in to restore it. And in 2008, artists Bowie Zunino, Eve Biddle, and Elan Bogarin used it to put on the first annual August Festival. The Wassaic Project was born.
Since then, Maxon Mills has evolved into a seven-floor, 8,000 square foot art exhibition space hosting three or more exhibitions per year. The Lantern and Luther Barn have been renovated into hubs for the community. Our residency and exhibitions have brought in artists from all over the world. Our education programs bring a world of art to kids, teens, and adults. And our festivals bring the magic of Wassaic to thousands of people.
Along the way, Wassaic has become a destination again, but the goal has always been to revitalize the town, not reshape it. There's magic in the air here, and we don't want to mess with it.
Festival photos by Grant Cornett