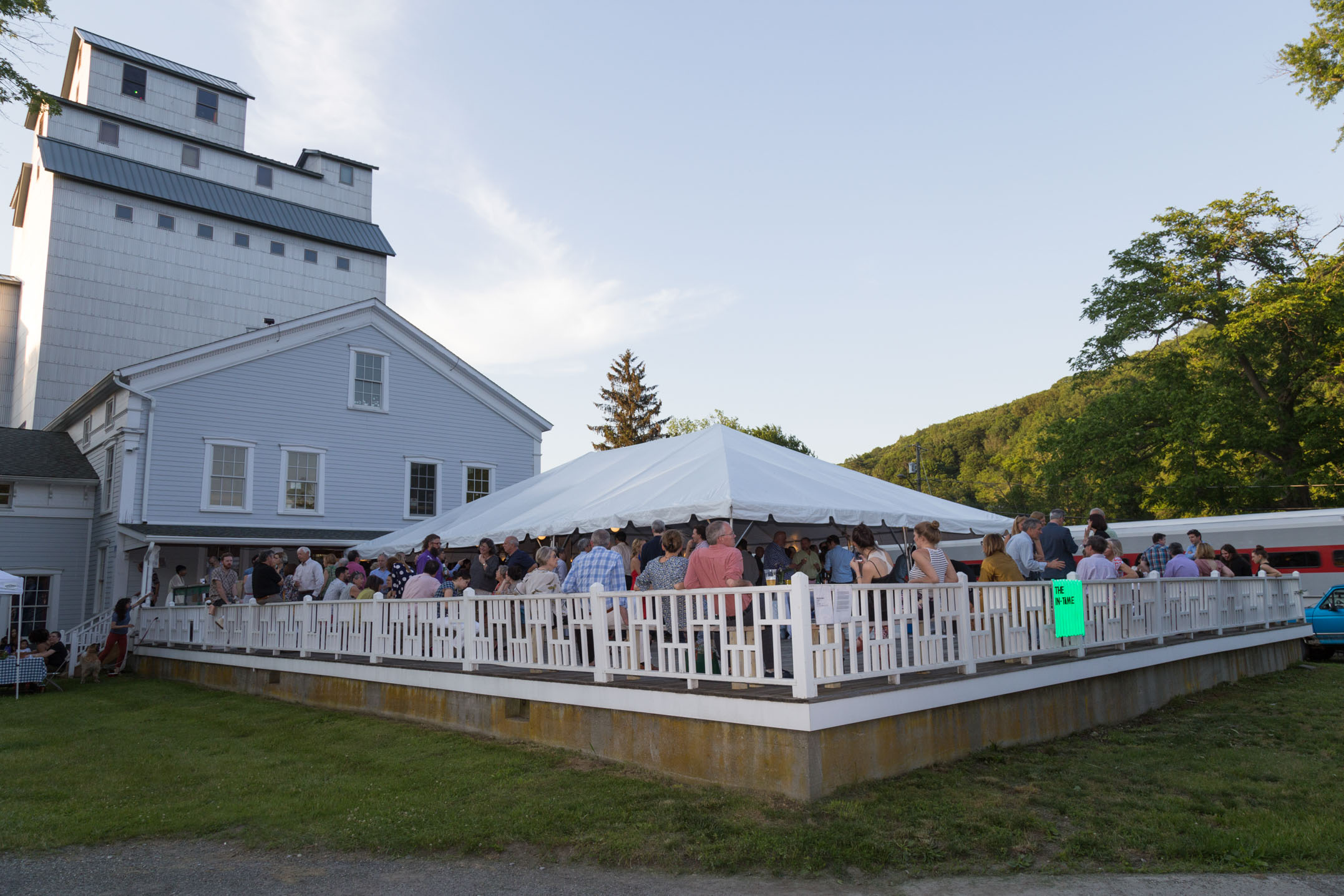 Help us honor Wassaic Project board member Janet Offensend and celebrate our 10th Annual Summer Exhibition, Change of State! Explore the mill, win art prizes in our Art Darts raffle, and have craft beer, cocktails, and food courtesy of Trough Catering.

Tickets
General Admission Ticket
$200 per ticket
Buddy Package
$700 for a package of 4 tickets
Benefactor Ticket
$500 per ticket, showing admiration and support for Janet Offensend
Underwriter Recognition
$3,500, comes with recognition on our website, 8 tickets, and a champagne welcome for you and your guests

About Janet Offensend:

Janet Offensend served as the inaugural chairman of the Wassaic Project Board, and in her 5 years in the position, transformed the organization into what it is today. She is a champion of the arts, the Wassaic community, and has been an incredible mentor and board leader for the past 5 years.
Janet began her career in corporate lending at Chemical Bank after graduating from Princeton University with a degree in Public and International Affairs. From 1999-2000 she worked at the Starr Foundation, but she has largely spent the past 25 years working as a volunteer and board member of Planned Parenthood of New York City, Brooklyn Kindergarten Society, Brooklyn Public Library, Packer Collegiate Institute and Congregational Church of Salisbury, CT. Her particular interests are strategic planning, organizational capacity building, and fundraising. She currently lives in Boston and Wassaic.

Summer Benefit Underwriters
Lucy Commoner* and Richard Berry
Debbie Cooper and Dan Sternberg*
Helen and Kenneth A. Cowin
Heather and John Holmes
Harlem Valley Homestead
Ray Learsy
Janet* and David Offensend
Taylor Oil
Karen & Tom Robards
Silo Ridge
Karen Zukowski* and David Diamond
Sandra Wijnberg & Hugh Freund

Summer Benefit Committee Members
Zelina Blagden
Bente Dahl Busby and Peter Busby
Genvieve Christy*
Mara and Jesse Carrier
Chrissy and Matt Dilley
Jennifer Dowley*
Jillian Dunham* and Michael Welt
Christine Elia and Eric Simon
Tealia Ellis Ritter and David Ritter
Krista Fragos and James Snyder
Kara* and Simon Gerson
Jeanne Gutirrez
Suzanne Hader* and Mike Johns
Julia and Jeff Kivitz
Caroline and Jason Klein
Cynthia Kleinbaum and Matthew Milner
Graham Klemm
Karen and John Klopp
Kendra and Florent Lacroix
Torrie and Doug Larson
Louise and John Lewis
Joan and Bob McGuire
Coco and Tim Quinlan
Linda Mevorach and John Rockwell
Bridget Potter
Eric Roberts
Meredith and Conley Rollins
Robyn and David* Rosenberg
Callie Siegel and Nate Guild
Alexandria Stamatiou
Kate Stiassni and Ned Nunes
Lauren Was and Adam Eckstrom
Kathy and Bill Weigel
Pam and Eames Yates
Britt and Damian Zunino
Sally and Tony Zunino
*Wassaic Project Board Member

Miscellaneous
Tickets at the door are $250. Advance tickets are also available to purchase by check. Please make checks payable to Wassaic Project with "Summer Benefit Tickets" in the memo line and mail to:
Wassaic Project
PO Box 220
Wassaic, NY 12592
The Wassaic Project is a 501(c)(3) organization. All donations less $25 per ticket are considered tax-deductible to the fullest extent provided by law.
Cost
$200 per ticket, general admission
When
Saturday, June 16, 2018
5:00 PM to 8:00PM
Where
Maxon Mills
37 Furnace Bank Road
Wassaic, NY 12592